MMORPG Maker XB is a full game development tool designed to make creating MMORPGs as easy as pointing and clicking. No programming is required to get started with MMORPG Maker XB.
MMORPG Maker XB takes it a bit further with its state of the art game engine. All games developed with MMORPG Maker XB can be played cross-platform -- even on mobile phones! No downloading is necessary -- not even Flash, Java, or browser plugins!
The MMORPG Maker XB game engine is the first of its kind and allows smooth gameplay with thousands of players on Windows, Mac, and Linux on multiple browsers including Internet Explorer 6.0+, Firefox, Safari 4+, and Chrome 5+. This covers 95%+ of desktop internet traffic -- more platform availability for your game than any competing product! (Source: W3Counter, Nov 2009)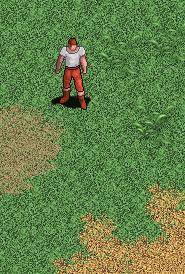 The MMORPG Maker XB game engine was the most advanced web application and the first mobile web game engine at the time of its first public release. MMORPG Maker XB games do not need to be downloaded -- even on mobile! Just fire up your mobile web browser, navigate to the URL/address, and start playing with thousands of other players across the world!
Don't believe us? Just navigate to this website on any smartphone platform of your choice and play the sample game at the top of this page. Watch how quickly the game loads up even through your mobile web browser, and watch in amazement as the gameplay is just as smooth as you would expect from the desktop experience even with multiple players from all over the world walking and talking. Currently supported platforms include iPhone, Android, and Palm WebOS -- over 80% of smartphone internet traffic. (Source: AdMob 2009)
MMORPGs are notoriously difficult to develop due to the game development, networking, and security knowledge necessary to make it work.
However, with MMORPG Maker XB, we cut through the learning curve by doing the dirty work for you.
If you want to make online games, it's as simple as pointing and clicking. No programming required!
MMORPG Maker XB features include:
Easy to learn game editor. Create games, maps, and levels by just pointing and clicking.

Game engine to run the games you create and distribute to your friends so they can join you!

Custom graphics support to build your own unique game

Game engine runs fast and smoothly. Advanced algorithms for smoothing out and "hiding" lag. It almost feels like a LAN game even when they're miles away!

Secure server software, registration and authentication system, and more. Keep hackers from ruining your games!

Technologies which allow you to create and play your games inside your web browser from any platform
MMORPG Maker XB makes the possibilities endless as you can infinitely expand and build custom features you could never have imagined.
We place all the power in your hands so you can finally create the MMORPG of your dreams!